Windshield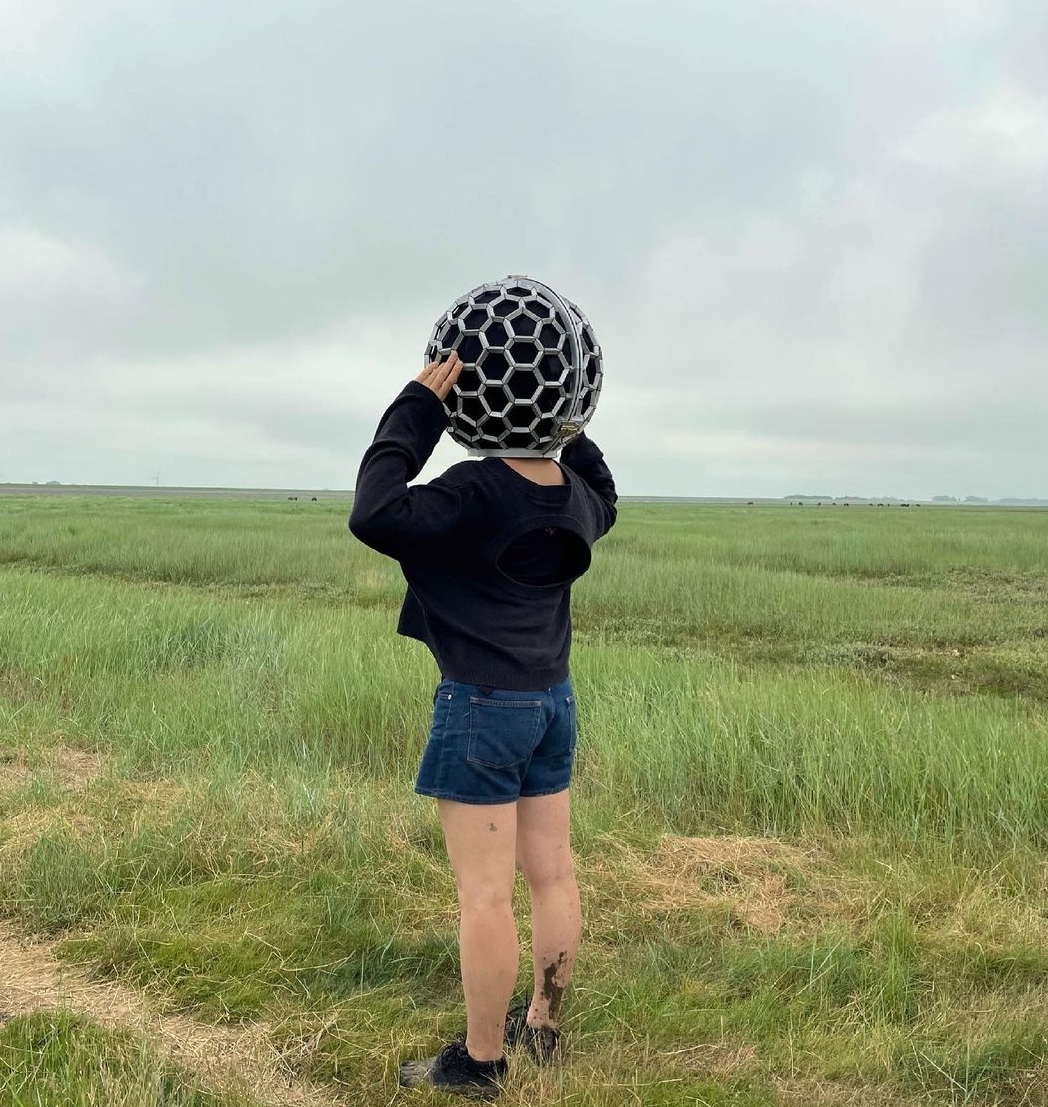 2021
Wearable sculpture
What would you listen if you reduce extreme pressures? We as listening bodies. Human microphones. "WINDSHIELD" Reduce Excessive Pressure, is a one on one replica of the windshield from the mic NT-SF1 from Rode.
Reinventing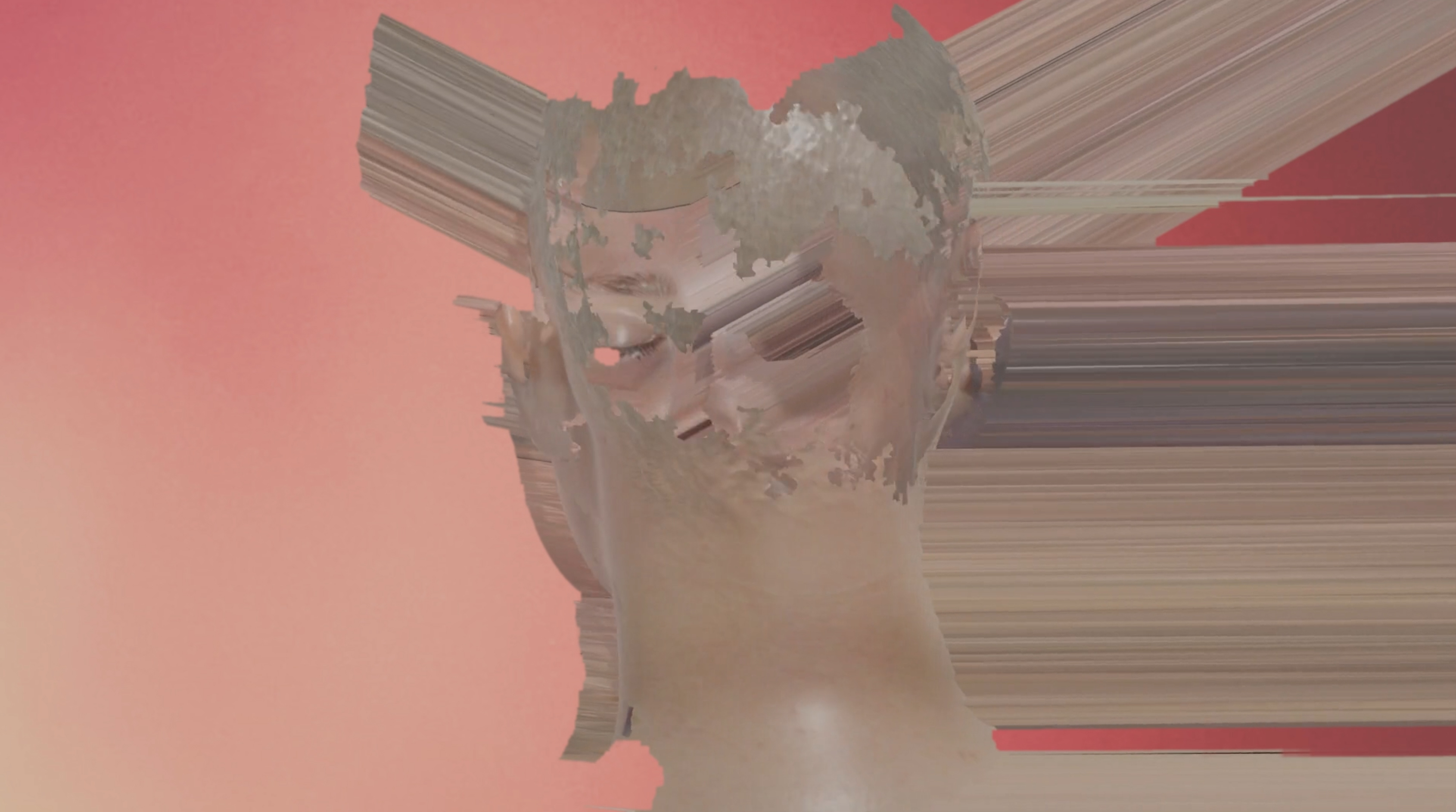 Collaborative work with Yinzk
2021
Video Clip
Video clip for the album "I am a portal, so are you" by Yinzk. A 3D scane of a face was rigged and animated for the clip. Animated and rigged in Blender
Eternal Fire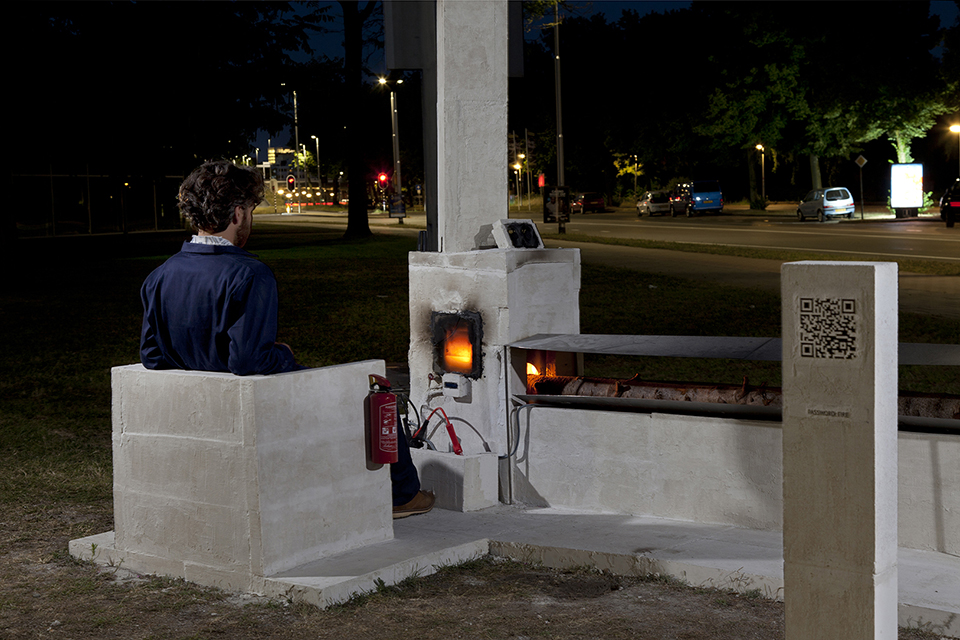 Courtesy of photography: http://juuke.nl

Self initiated
" What if a fire could teach itself to burn forever? "
2019
Installation
Modern day technology never really lasts a long time. Computers die after apporximately five to seven years of use, cellphones even quicker. Also, we are confronted with countless software updates a day. This might risk certain programs and services to be outdated quickly. The first ever mastered technology by human kind is the creation of fire. A technology we still use this day, several millenia after its discovery. To question if modern computers could be up to the task to live through several ages, I build an installation where a machine can feed itself through fire and where the machine feeds the fire in return. Creating an endless loop. Eternal Fire is a conversation provoking project that acts as a metaphor for the long difficult relationship that human beings have had with technology. The discovery of fire is the point where this difficult relationship begins. This installation provokes critical questions about long term thinking, the ethics of automation, energy consumption and the absurd human role in technological developments.
Monument for Memory
Courtesy of photography: http://juuke.nl

Self initiated, powered by NXP semiconductors
" The very first computermemory units were woven by hand. This craft has been lost over the last 50 years. "
2019
Interactive Installation
This project is a monument to the lost craftsmanship of one of the first methods of computer memory manufacturing: ferrite core memory assembly. Microchip development company NXP relied on passionate craftswomen to weave these core memories by hand. Closely studying the weaving techniques, this work recreates a 64-bit memory and lets it interact with one of the smallest NXP memories to date, the NFC (Near Field Communication) chip.
Curtain of Radio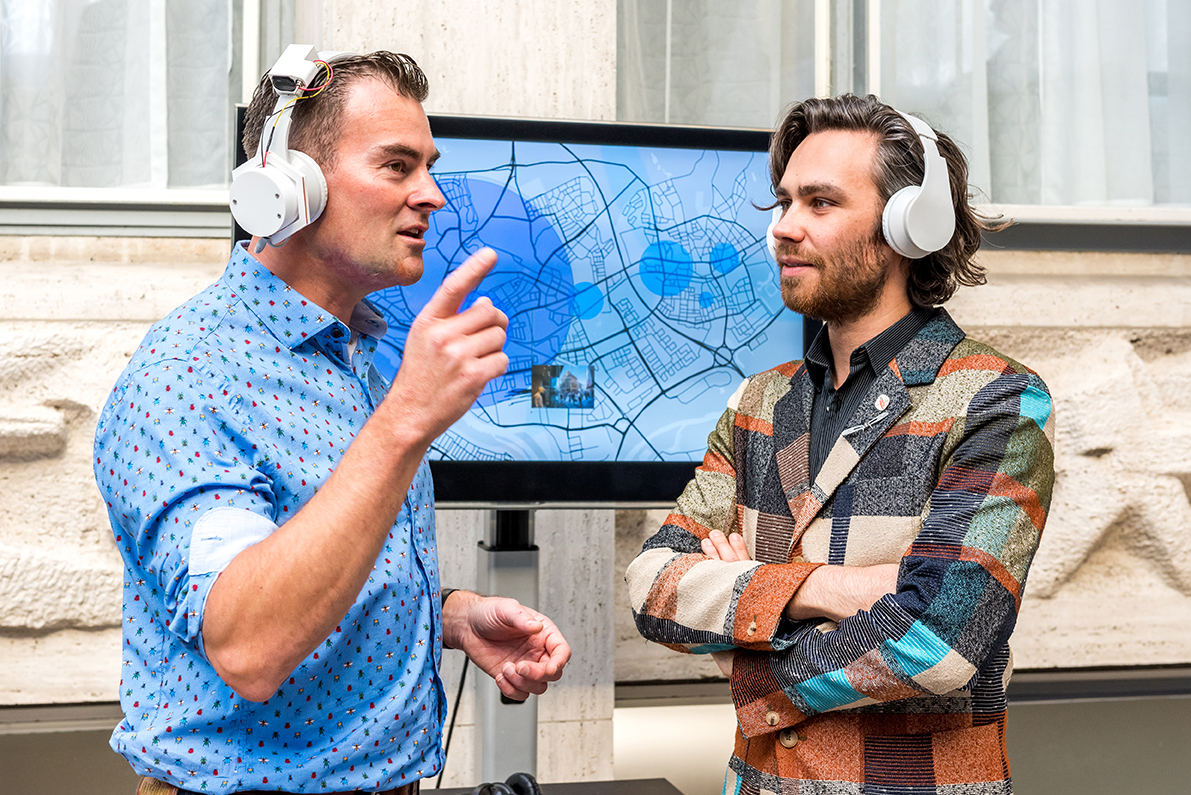 Courtesy of photography: http://jaapzoet.nl

Self initiated, powered by Provincial house of Gelderland
" What if you could have the abillity to hear digital networks around you? "
2019
Interactive Installation, Soundscape
This project was a request of the Provincial House of Gelderland. With the 5G network coming up, a lot of people question radioactivity in their direct surroundings. This installation can listen to 20 Hz to 90+ kHz of radio waves frequencies in your environment and turn them into sound you can hear.
Third Person on Demand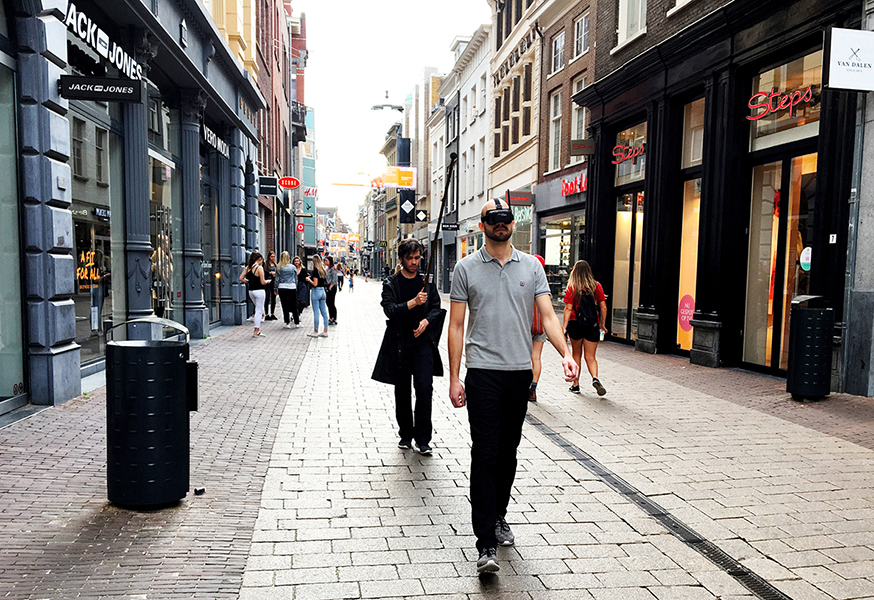 Self initiated
" What if you could make a sensation of your own third person view? "
2019
Virtual Reality Artwork
This work is based on the sensation of people seeing themselves on television and popular social media accounts. A much appreciated status that many people nowadays pursue. This has developed since the famous police chase of OJ Simpson in 1994, where people could see themselves on live television in a thrid perspective for the first time. With this work, you can hire a service that brings a VR goggle and a wide angle camera to just look at your own self into the real world and interact with your environment through another set of eyes.
Birth Control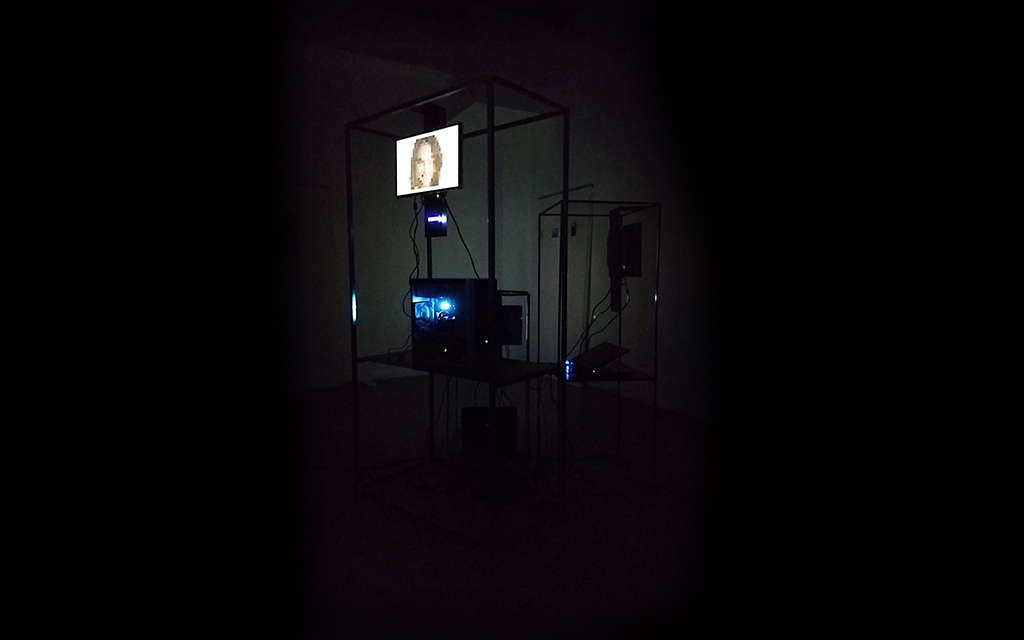 Self initiated
" What if an AI could simulate a pregnancy period? "
2019
Installation
NVIDIA, a corporation for digital video game graphics cards, released an API program beginning this year which was the core of different famous programs that could regocnize faces like pix2pix or deepfakes. The program is extraordinary in the creation of faces. I reprogrammed the code so that it could create humans. A face, together with personal attitudes and characteristics. The program uses a database consisting of over 60.000 images of faces found on the internet. and creates totally unique faces that are never the same as any of these faces found online. When rendered on our own personal computers, 1 human face in about 9 months is processed. close to a real humane pregancy.
Voices of the Unheard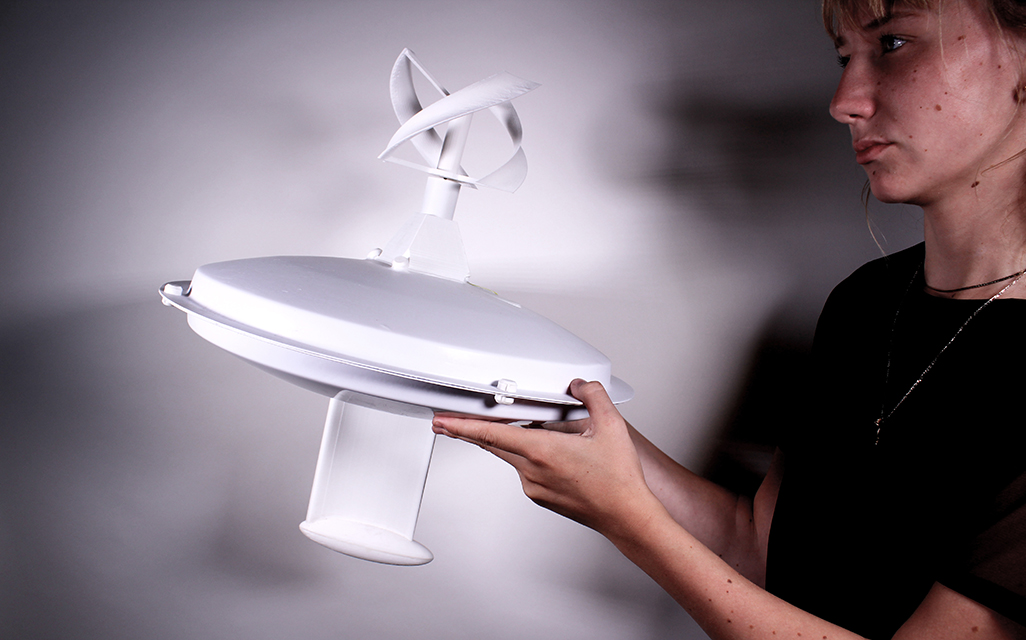 Self initiated
" What if the sea could be an area for free speech? "
2019
Interactive Object
After the slow dissapearance of the democracy of Honkong, Thaipei and Macau now face the same change under the expanding influence of the Chinese government. The people of Macau and Thaipei value a free voice and public opinion, but generally fear this may dissapear in the near future. The only area where free speech can legitimately excist would be the ocean next to the islands. When the time comes, this device could play a role to record voices and opinions and send them out on the seas. The bouye works on wind energy, and it transmits radio signals of recorded voices in a radius of 50 meters around it's antenna.
ExoBox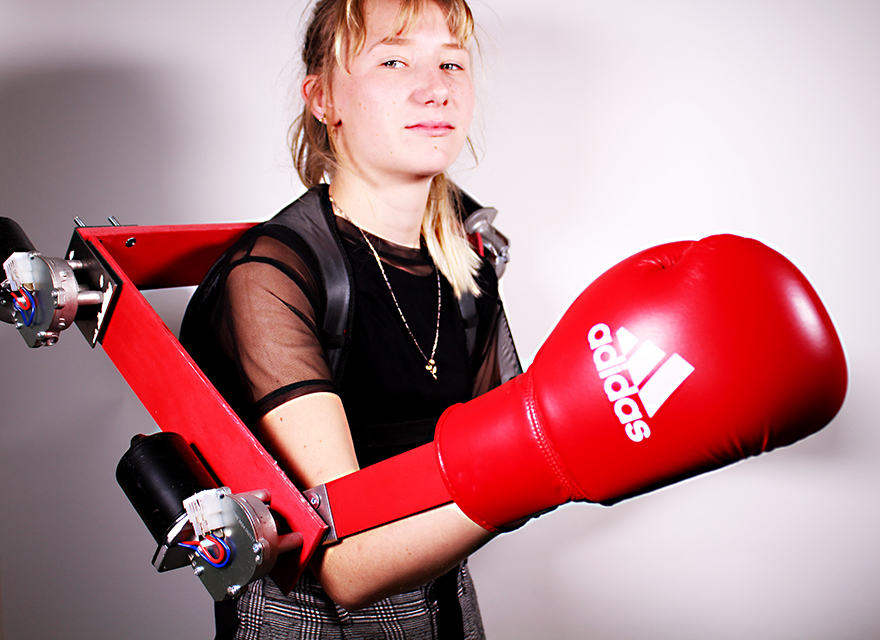 Self initiated
" What if modern military equipment should be brought in real life entertaiment systems? "
2019
Interactive Wearable Suit
Yvan the Terminator was a Russian soldier who demonstrated the first wearable body armour suit that always shoots on target. Whatever your current body position was or more importantly: Whenever you could not pull a trigger yourself.This installation plays with the fact of who is being in control of your body if you would wear an Exoskeleton. The suit is attached to a controller, which someone out of screen could use to make you play a real life boxing match against another Exoskeleton. The arms are controlled by the audience, whilst your feet are controlled by yourself.
Border CTRL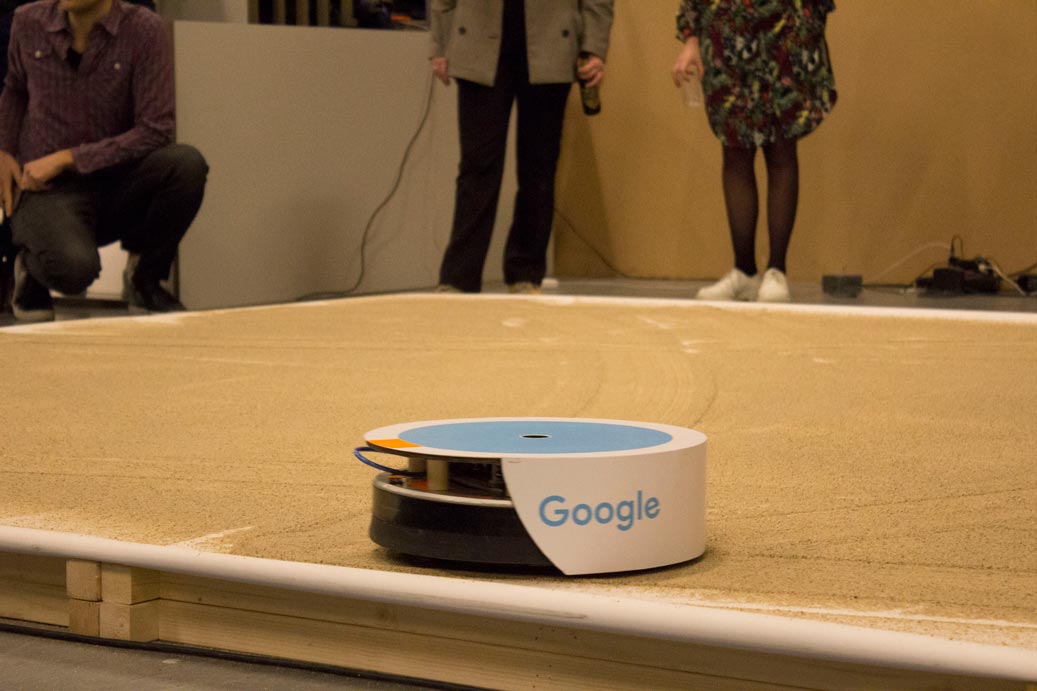 Self initiated. This is a group collaboration with Eva van Boxtel, Tycho Kilsdonk, Oscar van Leest, Michelle Feelders, Deborah Mora, Sjoerd Mol, Rosa Poelmans and Berend te Linde.
" What if a roomba could show the oulines of google maps? "
2018
Installation
Google maps slowly documents the entire planet and puts it publically on the internet. Though some countries still resist the service and do not allow google cars to make footage. Germany is one of these countries. Ironically, roomba's have been accused to do the exact same thing. Only these robots would map out living rooms and layouts of houses and send the data to online systems. So both Google and Roomba's found themselves on equal grounds. This installation shows a digitally modified roomba, cleaning the outline borders of Google maps on a giant field of sand. Slowly, the countries that have fallen in control of Google, will show up on the pile of sand.
Radionocular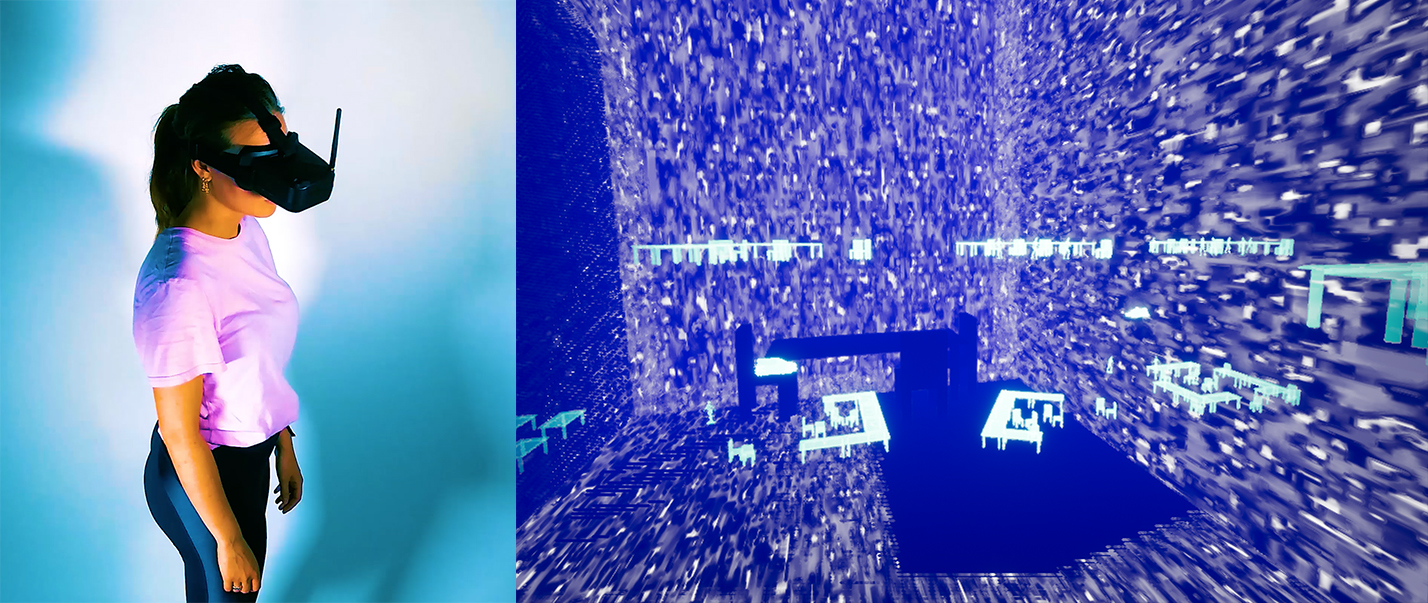 Self initiated.
" What if you had the power to see Alpha and Gamma radiation waves? "
2018
Virtual Reality Installation
Radio waves come in various frequencies, some can be heard and some are used to see through your skin. But no Radio waves can be seen on their own by human eyes. This project lets you see the world if you had the power to acces Alpha and Gamma radiation waves. Suddenly, you would have the abillity to see through walls and more.
Copper Wars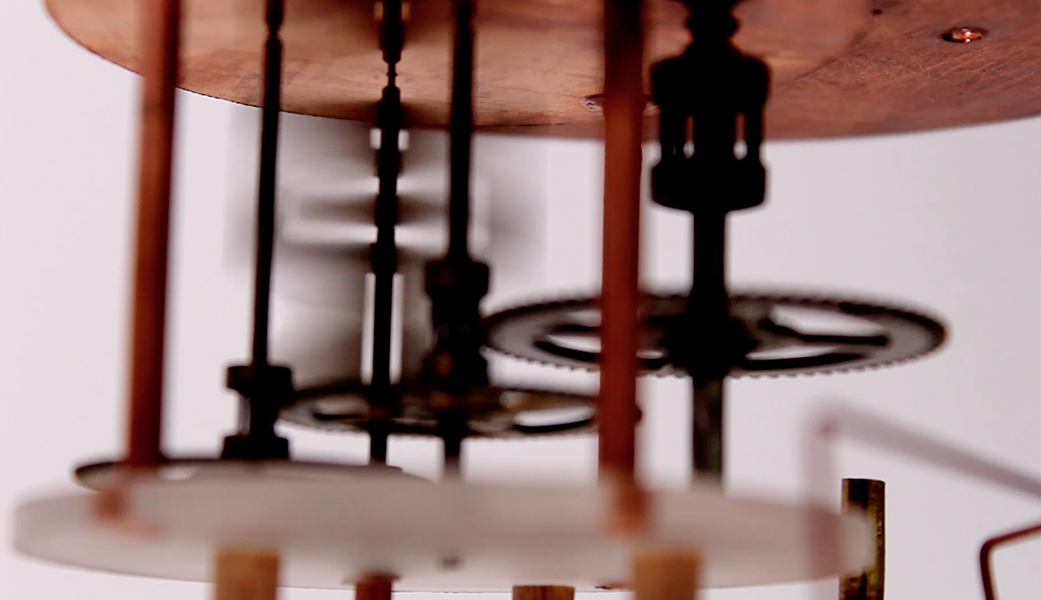 Self initiated.
" What if a machine could predict an economical crisis using copper? "
2017
Interactive Installation
The percentage of global copper production consumed by each sector is estimated by the Copper Development Association to be around 90% electrical equipment and other industrial use with the last 10% used in transportation and other areas. This makes copper prices a good leading indicator of the economic cycle. For example, if orders for copper are being canceled or delayed, the price will drop. This can be a leading indicator that an economic recession is at hand. Conversely, if orders for copper are rising, the price will go up. This can be a leading indicator that industrial jobs are increasing and the economy remains healthy. This machine made out of copper is connected to the live copper prices. It actually turns slower and faster if the copper prices drops and increases, showing you if there could be a global economic resession coming up.
Bridge Synth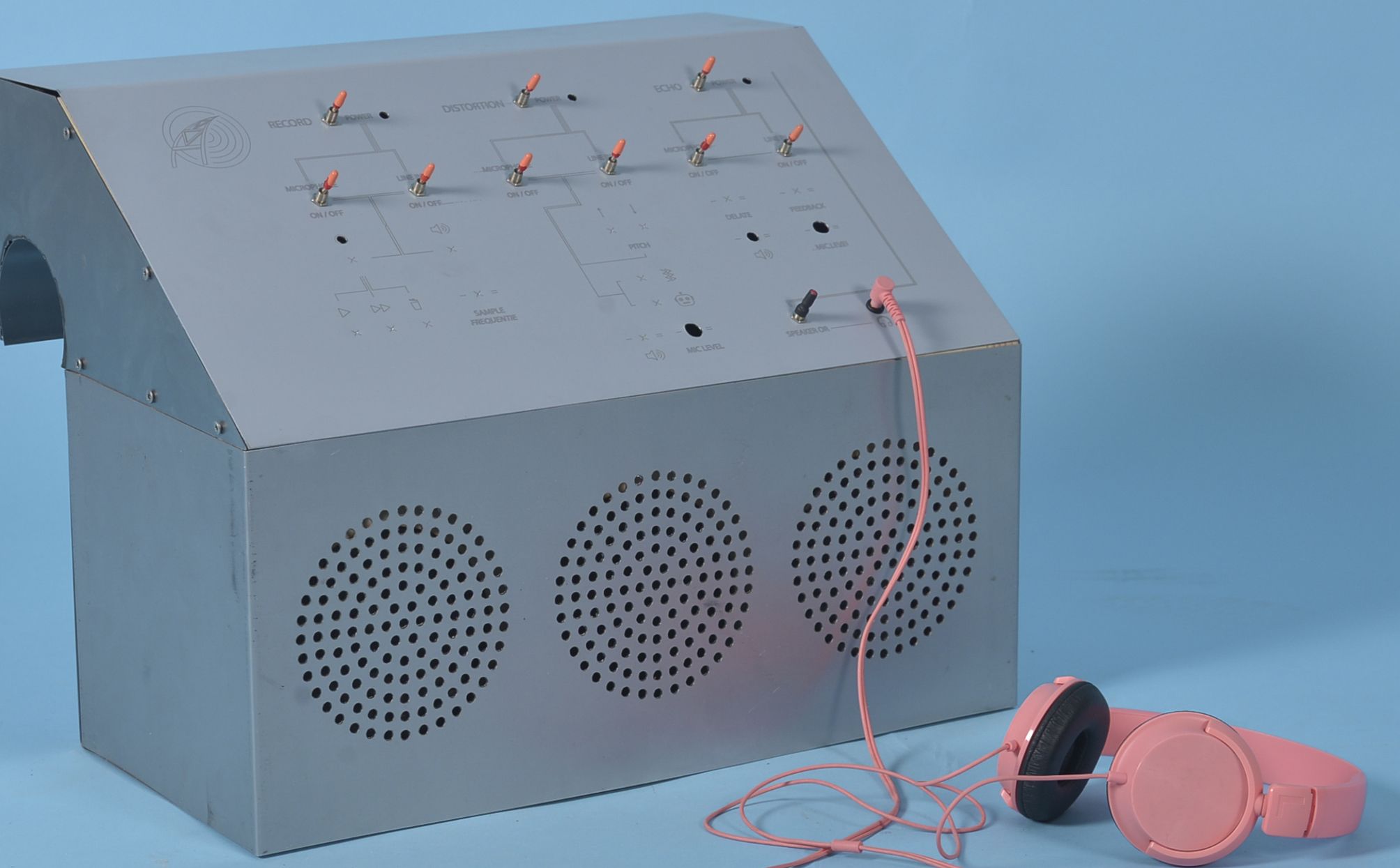 Self initiated. Collaboration with Mireille Steinhage.
" What if bridges could be places to wonder? "
2017
Interactive Installation
The famous John Frost bridge in Arnhem is both a monument and a non-place. Rarely people linger there, because the bridge is normally used as a transit. To turn this non-place into a place where people could gather, the entire bridge is turned into a music instrument. This synthesizer is attached to the metal rail of the John frost bridge and powers itself onto the vibrations of the bridge whenever cars or busses drive by. You can then live mix these vibrations like a DJ, with effects such as flangers, echo's and record buttons.
Brainvibe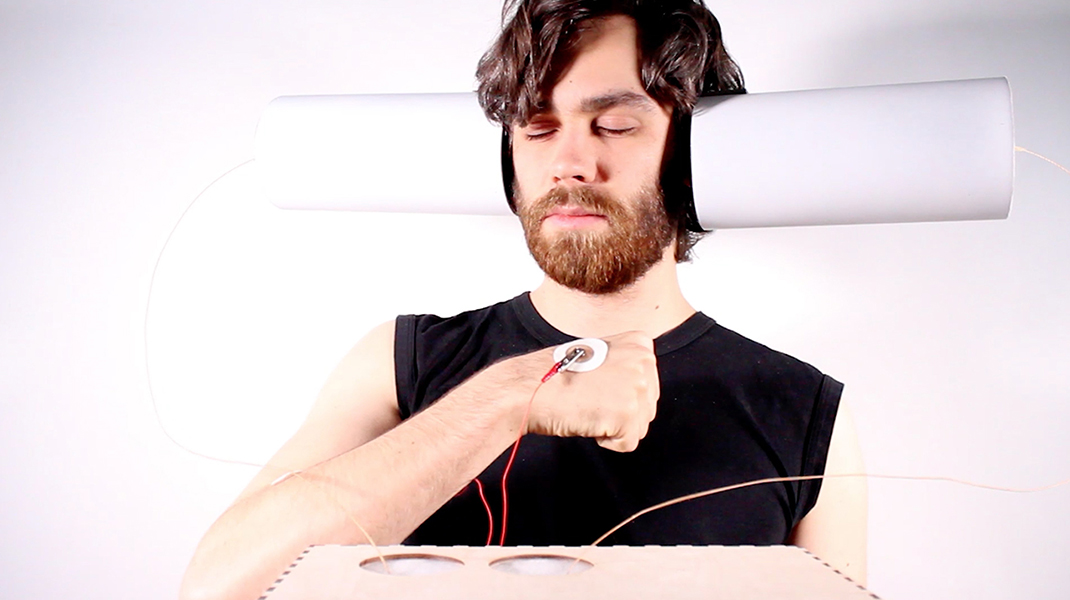 Self initiated.
" What if you could hear your own neurons? "
2017
Interactive Installation
Whenever your muscles move, there is a small current of 200 milivolts running from your brain to the cortex and into your muscle. These small currents can be obtained and amplified to create a new instrument of sounds coming directly from the human body.
Bubble Font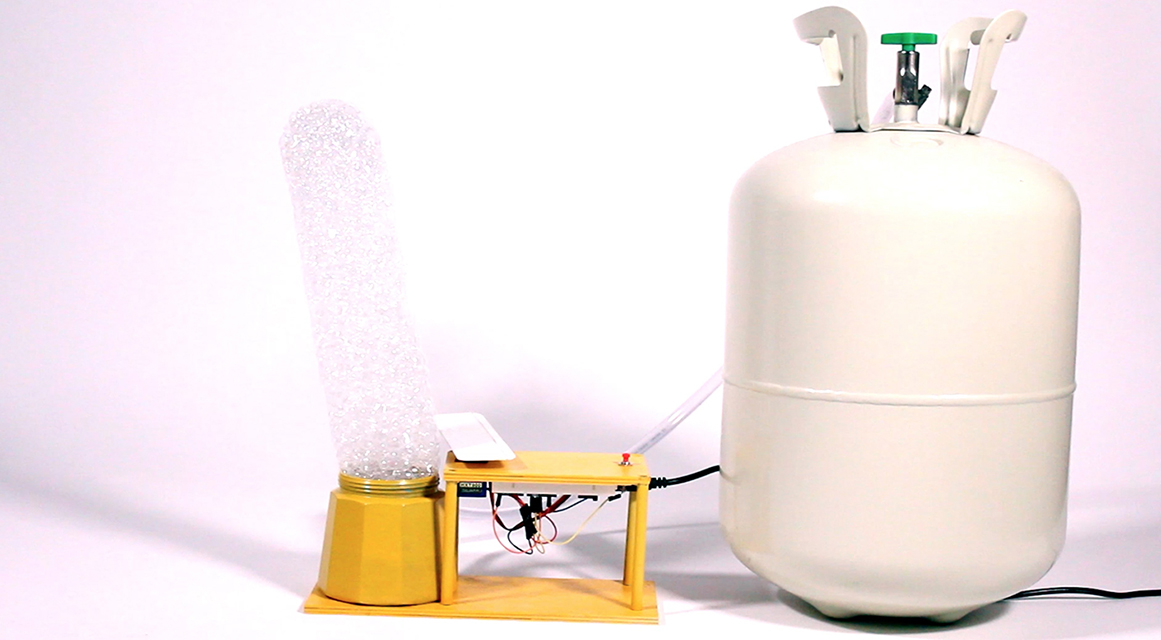 Self initiated.
" What if a font could fly? "
2017
Interactive Installation
This machine cuts a digital text input into foam, mixed with helium gas to make it fly.
Conditional Staircase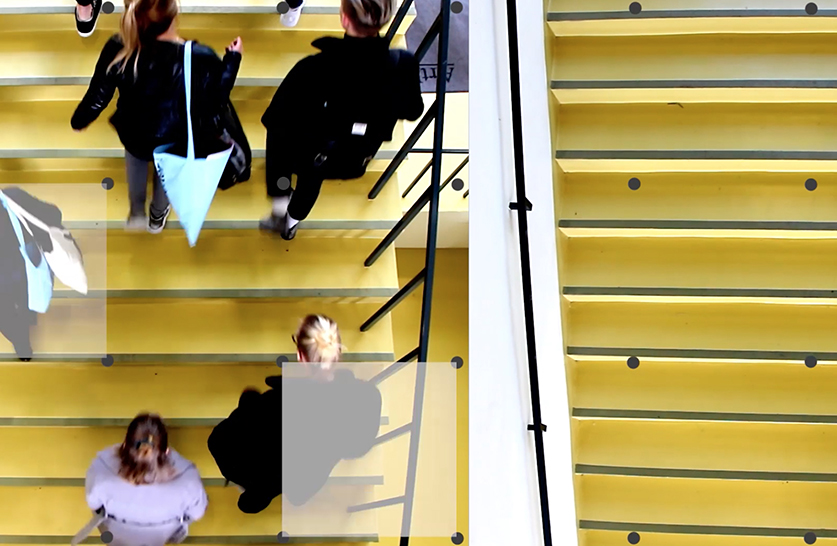 Self initiated.
" What if a staircase was an input for sound? "
2016
Interactive Installation
This camera uses a script that turns human transits into sound boxes. Every grid triggers a different sound.